Learning for change
Providing supportive learning environments and empowering people to share their lived experiences, whilst gaining new knowledge and skills that they apply in real life situations to bring about positive change.
Our Aim
We aim to integrate the aspects related with education, learning & training within a very supportive environment. We promote the use of practical skills and participating in real experiences.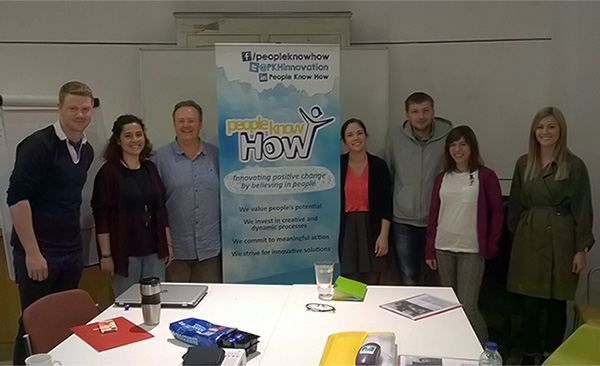 Current Projects
---
We are developing a training programme that equips students to carry out community development, community consultation, social research and use methods to design innovative solutions to social issues. This is being developed in partnership with Queen Margaret University and the Opening Educational Practices in Scotland project (linked with Open University).
we are providing a complete set of mobile equipment that accommodates up to twelve people to get onto computers, and most importantly, into the internet. The equipment is all packed in a custom designed fly case that allows someone to bring everything that is needed to the place where it is needed; just add people. Ragged University and PKH along with volunteers are working with a number of community groups and organisations.
This project focuses on gathering information on social issues so People Know How can build a database of briefings to influence current and future projects. We've developed a unique programme that equips people to write good quality Research Briefings on a range of topics around social innovation and modern day social issues.