Connecting Cultures
We seek to promote face to face dialogue between Scottish culture and other cultures.
Our Aim
We promote and facilitate dialogue connecting different cultures in Scotland toward identifying their needs and the solutions that will help them fulfil their potential and solve social issues.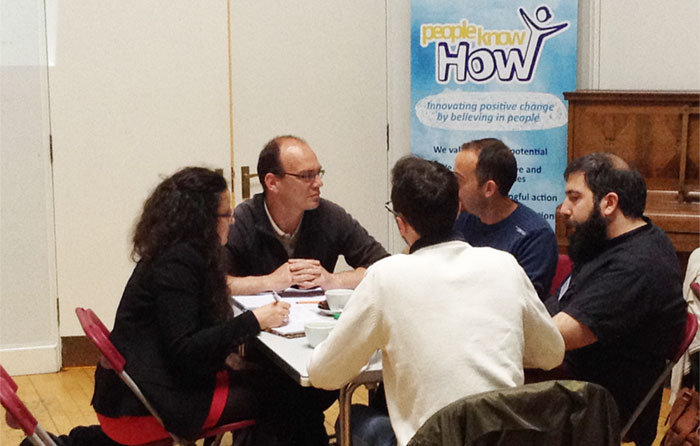 Current Projects
---
Scottish and Spanish speaking people will work together across Edinburgh and the surrounding area to discover, record and appreciate their shared heritage, history, cultures and future. This project recognises the opportunity to bring together the increasing numbers of Spanish speaking people and Scottish people. The aim is to open up avenues to discover, discuss and understand shared history and heritage across centuries. There will be circumstances for people and communities to build positive futures and influence the wider population of Scotland.
Edinburgh has experienced records levels of migrations, with a growing number of children who have either migrated to Edinburgh or have been born to migrant parents. PKH will run a project with these children and their "Scottish" peers using an assets based approach, equipping and empowering them to share their knowledge, experience and skills in a positive environment.