Community Space
Official Opening – Annual Gathering
Official Opening – Annual Gathering
---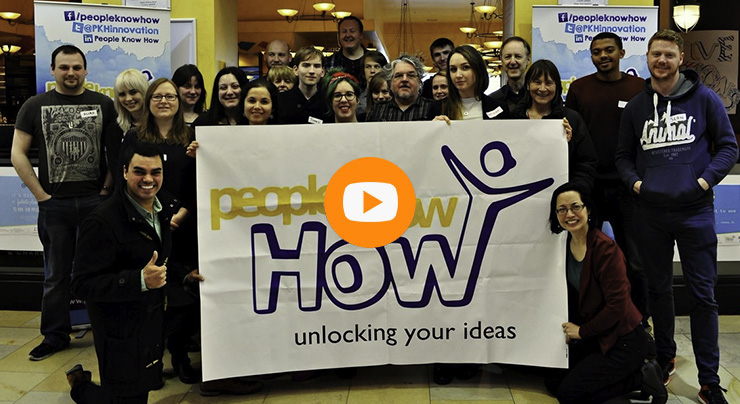 The Community Space is an area that People Know How offers for the use of the public, community groups, charities and organisations; at no cost. We've hosted a wide range of exhibitions, events, information and training sessions, meetings, and workshops. In fact everything from Laugher Yoga to Break Dancing and Conversations on BREXIT. Already, it has become an effective way to bring people together to network, build community and celebrate our diversity as well as what we have in common.
Over the 27th and 28th January 2017, we officially opened the Community Space, with over 40 organisations taking part; including charities, community groups, City of Edinburgh Council and Lothian Health. During the two day event organisations and groups promoted their work with stalls, talks, activities and demonstrations demonstrating just want the Community Space is all about.
The event was a complete success as confirmed by the numerous positive comments from stallholders and the visiting public; allowing them to find out more about what happens in their community.
---
We were delighted to be joined by the following organisations:
---
---
"The Community Space is such a great idea […] It's accessible, has parking, is on a bus route and there's plenty of space for groups to socialise. Brilliant!"The Scottish Union of Supported Employment
"Real, inspiring and innovative ideas to enrich communities."Work Place Chaplaincy Scotland
"This event has helped us to raise our profile and engage with potential members."Edinburgh Tenants Federation
---
Upcoming Events
Are you interested in attending our events? We are hosting several events, from concerts to workshops. So check out our Upcoming Events. You will certainly find the right one for you!
About The Venue
The Community Space is located in the Ocean Terminal centre on the 2nd floor near the Vue Cinema. It is a large unit with different areas to hold meetings and activities.
Ocean Terminal offers lots of free parking. Disabled access is excellent and wheelchairs and mobility scooters can be hired from the reception. You can also take one of the following buses: 11,16, 22, 34 35 and 36.
---
Remember to fill in our form to register your interest. You can get in touch with our team for any additional questions you might have. Further details can be found on our contact page.